About us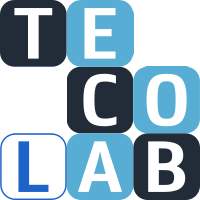 Tecolab is a Research group interested in Technology enhanced learning, Enquiry learning in teacher education settings, Computer-suppported collaborative learning, Online self & peer assessment and peer feedback, Learning design and Implementation of technology-enhanced approaches within instructional settings, Adult learning, and Blended learning.
In short we are often focusing on collaboration and technology, and most of our research is focusing on learning and instruction in authentic learning settings.
We are part of the Department of Educational Studies at Ghent University. We are closely collaborating with the edum@st research group, and the research group Language, Learning, Innovation - de onderzoeksgroep Taal, Leren, Innoveren. Other related research groups are BELLON and Culture & Education.
News
01-10-2019: Fien, Karen and Yana join Tecolab
Fien
will work on a FWO research project that focusses on improving secondary students' argumentative and writing skills, while
Karen
and
Yana
will conduct research focusing on computer-supported collaborative learning and writing.
15-05-2019: New historical inquiry lesson package
Iris
is working on a lesson package that develops students' ability to conduct historical inquiries. Teachers who want to try it out in their classroom, can find more information
here
.
09-05-2019: Upcoming seminar on students' understanding of history
Michiel
is co-organizing an international seminar on students' understanding of history, which will take place on september 9-10 at the University of Amsterdam. More information can be found
here
.
19-11-2018: Lisa Dewulf and Lisse Van Nieuwenhove join Tecolab
Lisa Dewulf
and
Lisse Van Nieuwenhove
are the two newest members of Tecolab. Together, they will head the organization of the
Programme for International Assessment of Adult Competencies (PIAAC)
in Flanders.
14-10-2018: Vacancy for a doctoral researcher
Tecolab has an opening for a doctoral researcher, who will work on the
PIAAC
study in Flanders. More information can be found
here
.
01-10-2018: Iris Hulders joins Tecolab
We just welcomed another new member in TECOLAB. Iris Hulders started a PHD that investigates how use of an inquiry-based history curriculum affects students' motivation and cognition, and history teachers' beliefs about their job.

27-09-2018: Congratulations, dr. Ruth Boelens!
Today, Ruth Boelens succesfully defended her PhD on the design of blended learning environments for hands-on adult learners. Her research work is part of the Adult Learners Online (ALO!) project.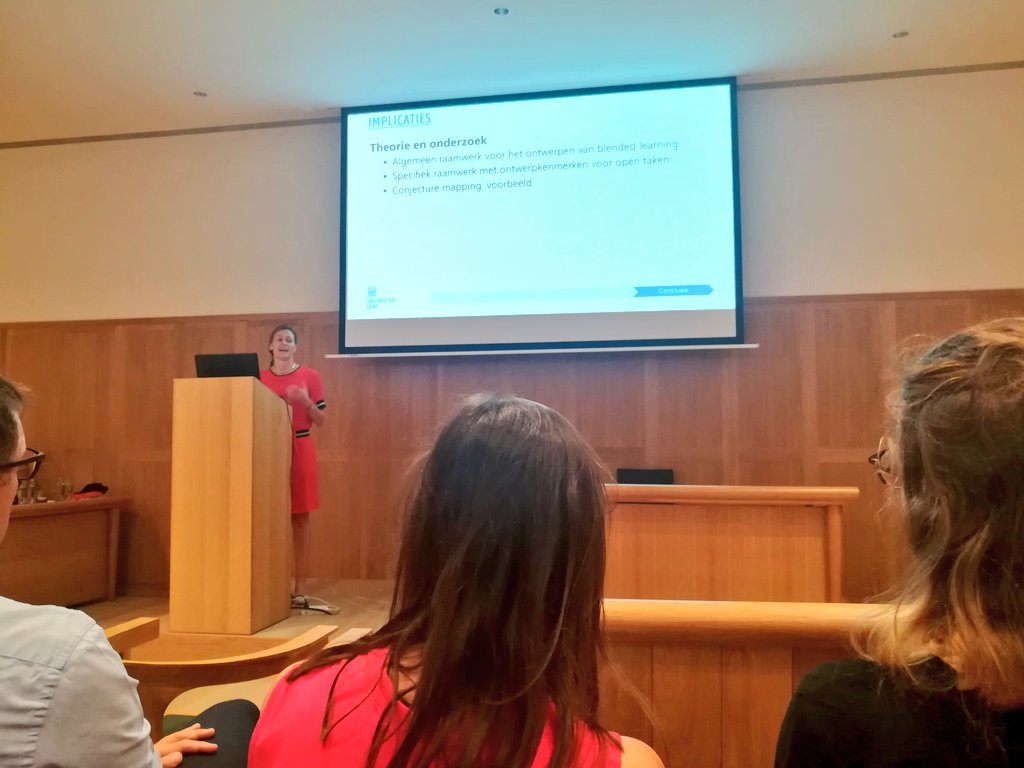 01-09-2018: Maaike Grammens joins Tecolab
This week we welcomed a new member in our researchgroup. Maaike Grammens started a PhD that focuses on the professionalization of teachers who teach in synchronous online learning environments. A VLAIO Baekeland project in cooperation with D-Teach.


Archive