About us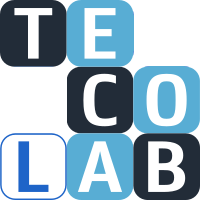 Tecolab is a Research group interested in Technology enhanced learning, Enquiry learning in teacher education settings, Computer-suppported collaborative learning, Online self & peer assessment and peer feedback, Learning design and Implementation of technology-enhanced approaches within instructional settings, Adult learning, and Blended learning.
In short we are often focusing on collaboration and technology, and most of our research is focusing on learning and instruction in authentic learning settings.
We are also responsible for the PIAAC (Programme for the International Assessment of Adult Competencies) in Flanders.
We are part of the Department of Educational Studies at Ghent University. We are closely collaborating with the edum@st research group, and the research group Language, Learning, Innovation - TLI. Other related research groups are BELLON, LOPO, metis, and Culture & Education.